What do you do when there is a knock on your door and three minutes later the world that you knew no longer exists?
You write.
You write as you walk through the rubble and cracked foundation of your life. You write as you walk away from God. You write as your heart screams for the child you buried.
I speak grief here, raw, broken, and bleeding. I wrestle with the paradox of exquisite sorrow and profound joy that is present in every breath.
I speak life and rebirth. The rebirth of self, the rebirth of a purposeful life. The rebirth from loss to legacy.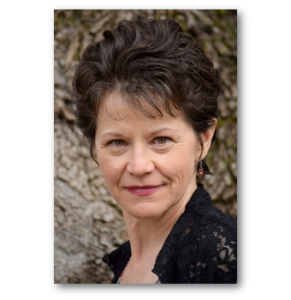 My name is Terri, I am a wife and mother of two sons. Our eldest, Justin, was killed in a single vehicle accident September 27, 2010. This is my journey through the deepest grief a parent can experience.
I  read Jordan Rosenfeld's book "A Writer's Guide to Persistence" for a writing class that I took, "The Balanced Writer." The first assignment was to craft our personal "Writer's Code." I want to share what came out of my journaling exercises, it captured a pretty succinct "About Me." My posts may not always be perfect, they may have grammar mistakes. But they are the voice of my grief, especially my early grief and I honor those words. My blog is not about perfection, it is hopefully about connection with other souls on a journey.
My Writer's Code
I am the only person who grieves like me.
When I write, I receive clarity on how I grieve which informs my life choices.
Writing gives my grief a voice.
Writing moves grief that is stuck from one place in my brain to another allowing freedom of movement and clarity.
Writing dislodges grief stored in my body which allows movement and fluidity.
Writing is wrestling with God.
Writing is prayer.
I hope you will journey with me and share your stories also. Each one of us has experienced loss, this isn't just a place for child loss, grief comes in all names and shapes. You don't have to have hope or feel hope to be here, just know that hope exists.
Connect with me on Instagram, Twitter, and Facebook. You can read more about Justin's story here. I would love to hear your story, please feel free to write to me or to even just share your loved one's name in a comment. We keep their memory alive when we speak their names.
I have been featured on The Mudroom, you can read those stories here and here. I was honored to be selected as a cast member for the "Listen To Your Mother, Baltimore 2016" show. The experience of sharing my story was life-changing. You can read the piece I performed here.
I had the absolute honor and delight of being published in a print book in 2017! The title is "Nine Lives: A Life in Ten Minutes Anthology" edited by Sarah Allen-Short and Valley Haggard. You can read about that adventure here.
I have been discovering a love for photography, through the lens of my camera I can see color and beauty again. Photography has become a way to re-invest the love I have for my child and allowing it to seek out and create beauty.  This post captures my world behind the camera, you can read it here.
Wishing you some peace filled moments,
Terri
terri@backofthenorthwind.com
To view a video tribute to Justin's life, please click here.
A link to Justin's Obituary.